SAFTEY AND SERVICE.
NO MATTER THE MISSION.
New World Aviation has earned the highest quality ratings awarded to service providers by the leading auditing firms in our industry.
We exceed the already stringent standards for training in the aviation industry requiring twice-annual technical training, and, from Day 1, we have chosen a different route to safety by serving the individual client rather than simply maintaining status quo. New World Aviation is: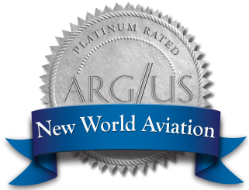 ARG/US® Platinum Certified
ARGUS International, Inc. provides third-party validation for charter operations in the US. The Platinum Rating is the highest level of certification an aviation company can attain and requires meeting all the criteria for a Gold and passing an annual on-site safety audit. Platinum operators are required to have in place a well-designed Safety Management System, a clean and clear Emergency Response Plan and flawless, fully documented recordkeeping for all major operations within the company.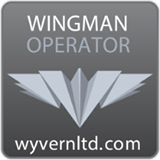 The Wingman Standard is one of the most difficult audit standards to complete and requires training and experience levels for both pilot and maintenance crews that far exceed regulatory minimums. To attain Wyvern Wingman certification, operators undergo an extensive audit including a review of operational history, safety records and Safety Management Systems, security procedures, administration and recordkeeping processes, manuals, professional development opportunities, maintenance operations, training requirements and more.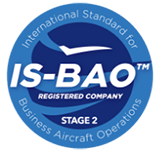 The International Standards for Business Aircraft Operations (IS-BAO) is an industry baseline if best practices against which international aviation companies can measure the effectiveness and efficiency of their operations and establish a plan building an exceptional safety record. Auditing is done in three stages confirming a Safety Management System is in place, that safety management activities are functioning, and, finally, that a "safety culture" is fully integrated into every area of an operation.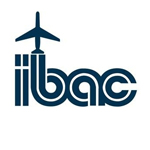 New World Aviation maintains a Safety Management System (SMS) that complies with the standards set forth by the International Business Aviation Council. Our Business Aviation Safety Strategy is a dynamic, living system that is tested and updated with a goal of ongoing, continuous improvement.
IBAC Safety Management